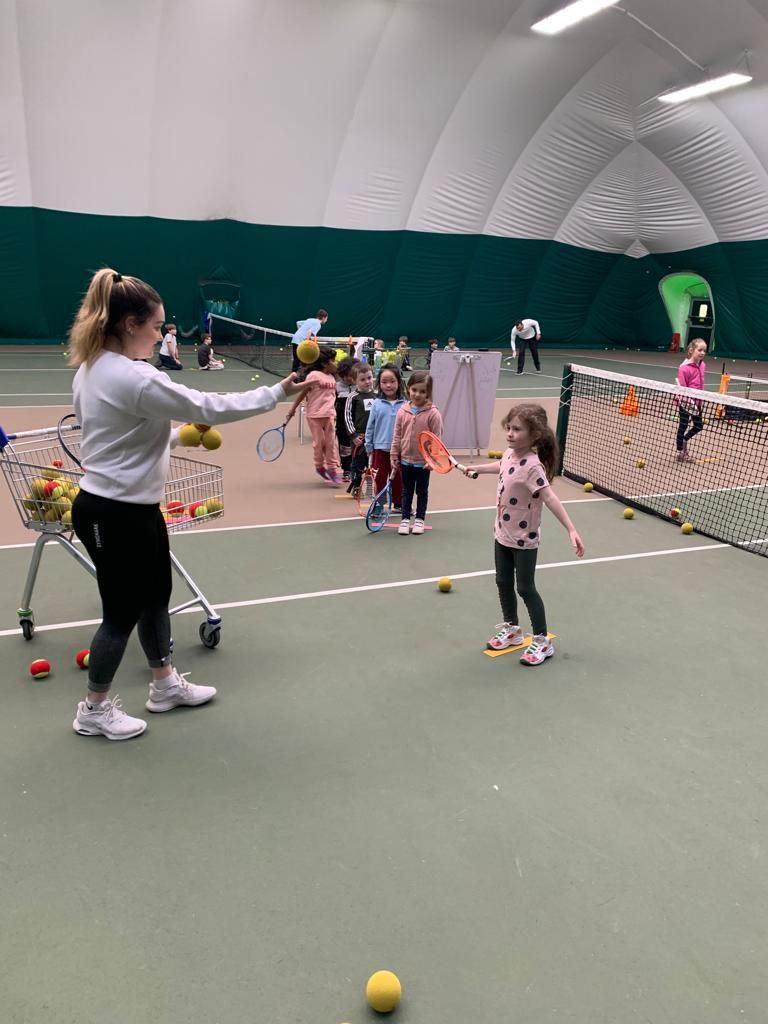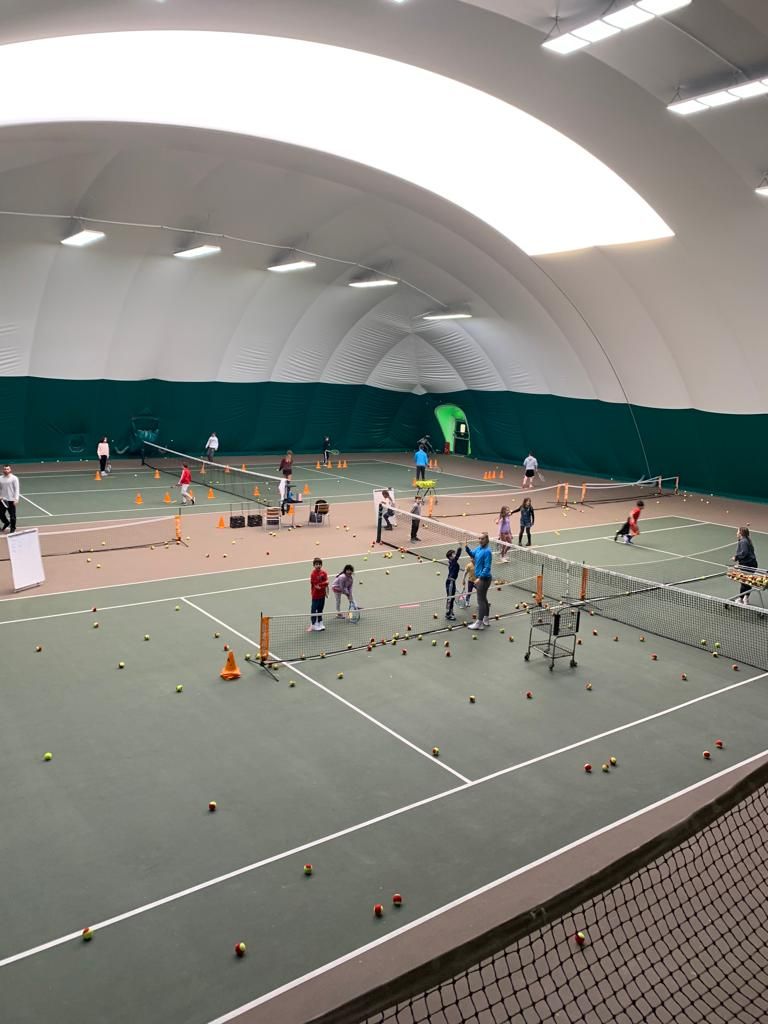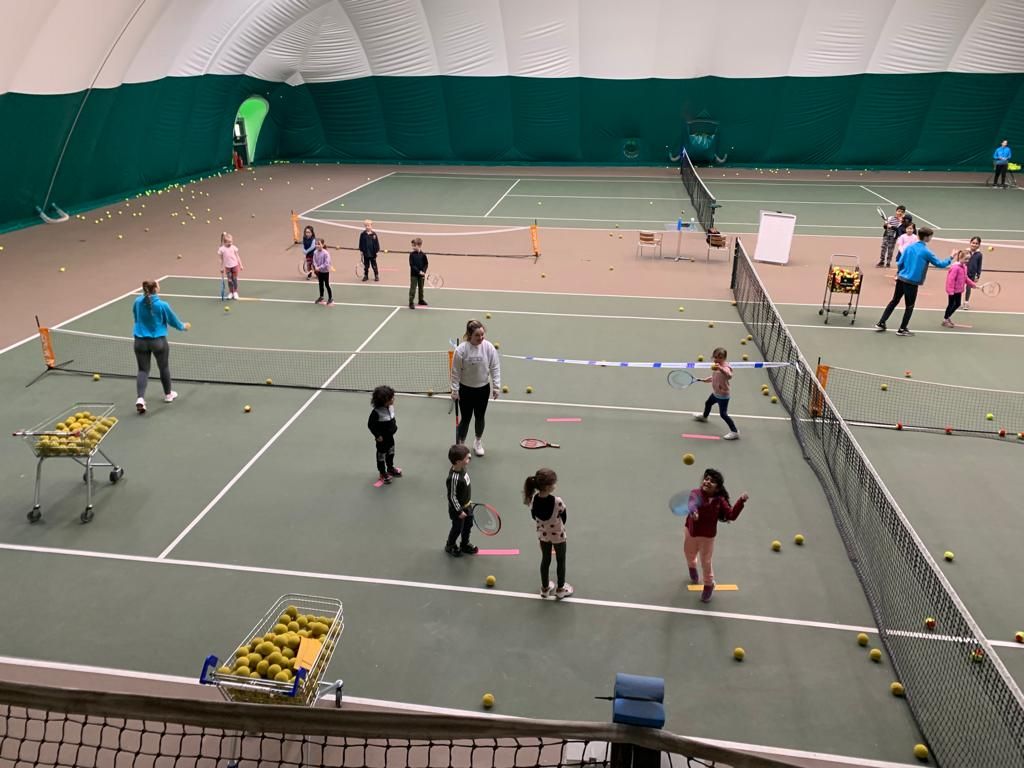 School Holiday Camps
These camps are designed for boys and girls aged from 4-14 who are looking to improve their standard of tennis and hand-eye co-ordination while having great fun. They focus on participation, enjoyment and skill learning. As well as tennis kids will enjoy a variety of other racket sports such as table tennis, badminton and touch tennis. All players are separated into groups of similar age and ability to help ensure they have a great experience. All camps are fully supervised by our licensed / registered coaches and reception team.
Now taking bookings for the October Half Term Camp 
Please refer to our parent FAQs below for further information or download our booking form. To register for a camp please: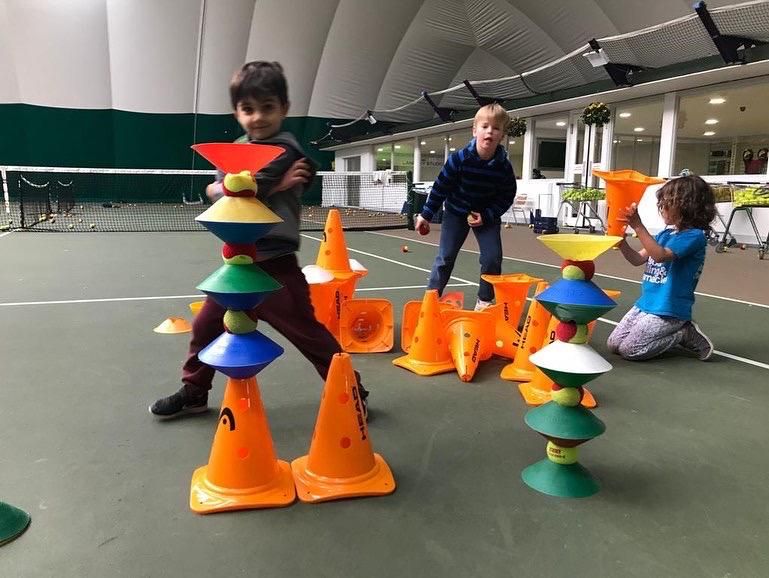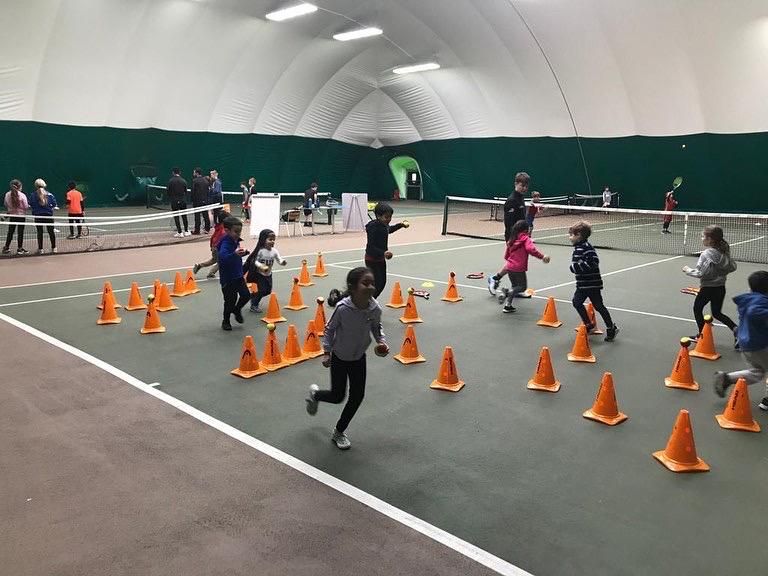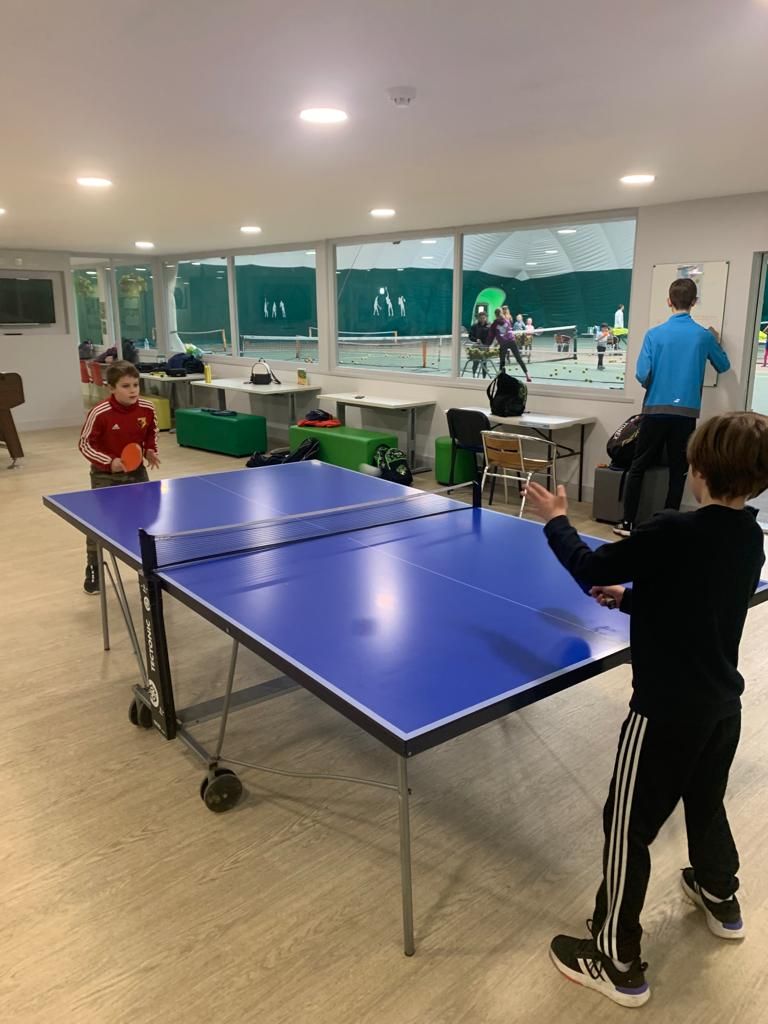 Camp Daily Schedule:
8:00-9:00 Early Supervision
9:00-10:30 Tennis Coaching
10:30-10:45 Break
10:45-12:00 Rackets games
12:00-13:00 Lunch Break
13:00-14:30 Tennis Coaching
14:30-14:45 Break
14:45-16:00 Rackets games
16:00-18:00 Late Supervision
Parent Guide to Frequently Asked Questions
Click here to view FAQs
Our most frequently asked questions are listed here but if you have others or need more details then please contact us.
Who can come to the camp and do I have to have played tennis before?
All children aged 4-14 years can attend the camp no matter how much tennis they have played. All camp players will be separated into groups of similar age and ability to help ensure they have a great experience.
What does my child need to bring?
We request that all children attend in sports clothes and trainers and will be required to bring a packed lunch, snacks and water bottle. All equipment for activities such as tennis racquets, balls will be provided but your child is welcome to bring their own racquet. Sunscreen and water will be provided each day of the camp for any players that require.
Who are your staff?
Both our coaches and reception team have passed a full Disclosure and Barring Service (DBS) at the Enhanced Level. Our coaches have a current license or registration with the LTA ensuring they are qualified to the highest standards. Our reception team aim to assist all clients in a positive, enthusiastic, professional and personal manner ensuring we create a welcoming and friendly atmosphere for all players and parents.
What is the ratio of coaches to children?
1:8 for all camp activities where our aim is to place your child with the same coach each day they attend the camp. Break-times, late and early supervision will be monitored by the reception team to ensure players are supervised whilst at camp at all times.
What are the arrival and collection times as well as the times of the early and late supervision?
The core day of the camp is from 9:00 to 16:00 with activities starting promptly at 9:00.
Early and late supervision runs from 8:00-9:00 and from 16:00-18:00 and can be booked per day for an extra cost of £5.00 p/h.
Dropping children off is normally a very quick process, however you should allow extra time if it is the first time your child has attended the camp as reception will require you to fill out a player information form. Collection also is a quick process with parents reporting to reception where they will ensure necessary security procedures are followed. If your child needs to be collected early or is being collected by someone else other than yourself then this will need to be pre-arranged with reception.
What if I am delayed for registration or pickup?
If you are late for registration and activities have already started then please report to reception who will take your child to their relevant group and coach at the appropriate time.
If your delayed for pickup don't worry – your child will be well cared for until you arrive. If you're likely to be delayed after 16:00, please phone reception so we can let your child know. We will then book them into the late supervision and you can pay on arrival. Please remember that the late supervision only runs until 18:00. Any parents collecting children after 18:00 will incur a charge of £5.00 for every 5 minutes they are late.
Can my child be in the same group as their friend?
Sure! As long as they're a similar age and are similar tennis standards. Any group requests should be requested to reception a minimum of 1 week before the start of the camp and we will try to accommodate.
What happens if it rains?
With our great facilities of indoor courts and studio we don't have to worry about the British wet weather as all camp activities can be moved indoors.
Can I get some feedback on my child's day?
If at the end of the day, you would like to speak to a coach of your child's group about their progress then please just ask. As long as they don't have another lesson they will be happy to chat with you and provide feedback. If the coach is not available then please leave a message with reception and the coach will call you when they finish their lesson. All players who attend the camp will be offered a FREE introductory group lesson in our afterschool and weekend junior programme classes at the completion of the camp.
Do children need any money at camp?
Children can bring money that they can use in the club café during break and lunchtime. If you would like reception to hold your child's money for safe keeping until break times then please ask on arrival to the club.
My child has a specific medical condition. Do I need to tell you?
Yes – please tell us anything we need to know about your child's health when you make your booking so we can store it on their file and make the necessary arrangements.
What should I do if my child has left their belongings at camp?
Please ensure all of your children's belongings are named, this makes it easier for staff to identify any lost property items and ensure they are returned to their owner straight away. If you realise your child has misplaced an item whilst the club is still open then please call and arrange a time that is best for you to collect it. Once the club is closed all lost property items will be placed in our lost property box located in the corner of indoor court 1 by the club staff. These items are kept for a three month period after which time we donate any lost property to charity.
What if children do not behave appropriately?
We focus on a fun, energetic learning environment. All staff treat children with respect and a positive attitude. If a child continues to compromise this positive atmosphere and disrupts the class our coaches will clearly explain to the child why their behaviour is unacceptable. If the problem persists we will then speak to the parents and only as a very last resort will the child be removed from the camp.
What if my child has difficulty settling at camp?
You will be amazed at how much your child's confidence and independence will grow whilst at the camp. Children sometimes start nervously, but by the end of their first day all signs of nerves have disappeared and they can't wait to come back! Our staff know children may be worried about coming to camp, and are trained to look out for and comfort them. In the unlikely event that your child hasn't settled at camp on their first day, please let us know. By speaking to us the same day or following morning we can usually resolve any problems.
What if my child is ill or has an accident at camp?
All coaches are qualified first aiders at camp so can deal with any accidents or illnesses. Fortunately, almost everything we have to deal with are grazes on knees, bruises and so on. However should a child suffer a more serious injury or fall ill at camp you will be contacted immediately and an accident report form filled in by staff.
What if my child is ill and cannot attend the camp?
We cannot refund your money if your child cannot attend the camp as we often hold a waiting list for our camps and staff have to be booked well in advance. If possible camp players can sometimes attend a makeup camp day but this will be at the discretion of management.
What if I want to make changes to my booking?
We understand that your plans can change and we want to be a flexible as possible so where spaces are available it is permitted for players to change days.
How do I book and pay?
Best way to book and pay for the course is by calling club reception on 01442230234 where you can book and pay over the phone using your credit/debit card.
Where is the camp located?
Please follow this link which gives directions to the club https://www.langleytennis.com/contact-us/