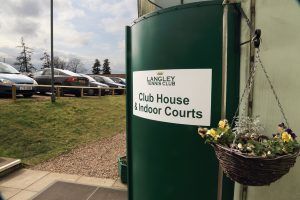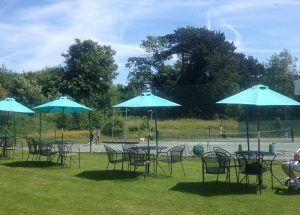 Tennis Ladder Rules:
The Ladder
What is it?
The club tennis ladder is being set up to give players in the Club more opportunities to
play competitively. The ladder is separate from the club matches, so even if you don't
want to commit to the club matches you can still participate in the ladder.
How does it work?
The ladder lists tennis members who wish to take part, in ability order and players
move up the ladder by challenging and beating those listed above them. If you
successfully challenge another member (i.e., you win), then you move up to your
opponents' position on the ladder, and your opponent will fall by one place. If you are
unsuccessful (you lose), then both players stay in the same places as before.
Who can I challenge?
Players on the Club ladder can only challenge others who are up to 10 places above
them, and therefore can be challenged by players up to 10 places below them.
What happens then?
After playing a ladder match,
simply email your result to Sue at
info@langleytennis.com .
The ladder will then be updated and posted on the website and on the Adult club notice board.
Anything else I need to know?
All matches must be the best of three short sets (4-1).
Please remember that if you join the tennis ladder it will be your responsibility to arrange ladder matches,
Langley will provide a list of ladder contacts but will not get involved in arranging matches.
COST to join the Tennis Ladder:
MEMBERS – FREE
NON MEMBER – £10
If you would like to take part in the tennis ladder then please contact us:
01442 230234
info@langleytennis.com
Normal Langley court hire charges will apply to court rentals for your matches,
so members will still get
outside rentals free and discounts of indoor rentals.