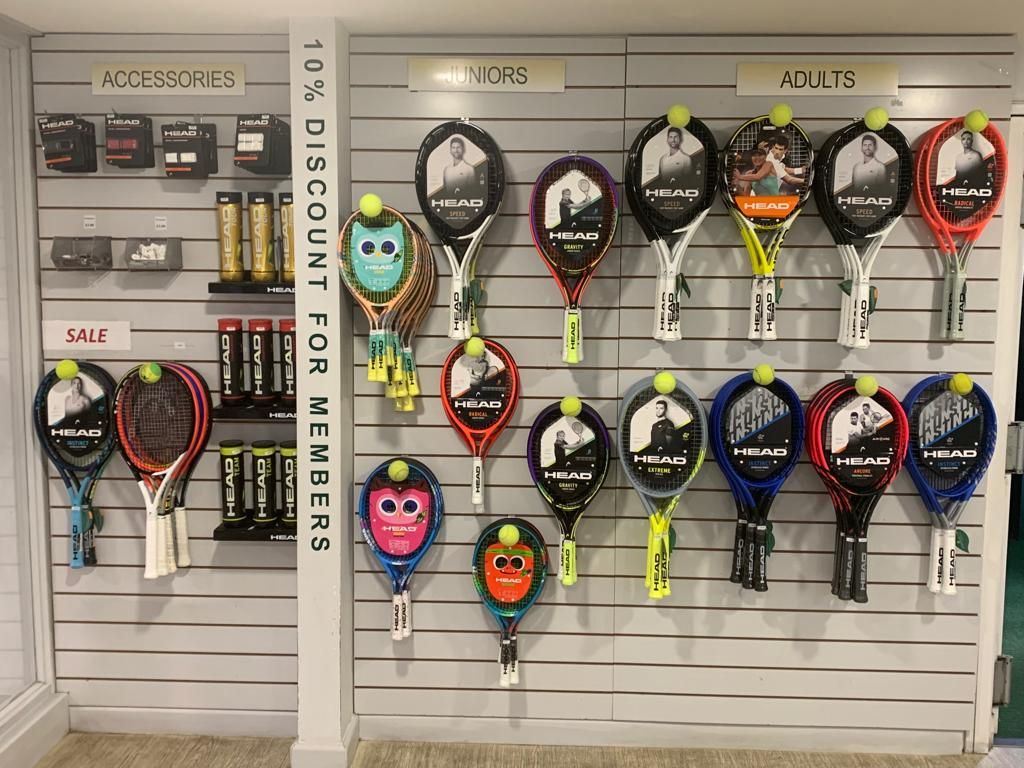 Pro Shop & Stringing
The club Pro Shop is an official supplier of HEAD equipment. We have junior and adult rackets, club branded apparel and a full range of tennis accessories. We have partnered with HEAD, the leading manufacture of tennis equipment worldwide, to ensure we are supplying our clients with the best equipment possible to achieve their tennis goals. Please contact reception for more information on prices and for equipment recommendations from the club's coaching team.
Our superfast restringing service supplies a range of strings, from basic to professional. The coaching team will work with all players to get the correct tension and string for their game, and to ensure they are achieving the best performance from their racket.  Read through our description of the different strings available below and then contact the club on 01442 230234 should you have any further questions.  Rackets can be dropped off for stringing any time during the club's opening hours.
Recommendations from the coaching team:
If you play once a week, you should restring your racket once a year; if you play twice a week, then restring every 6 months to keep good tension
If you play once a week, you should change your grip once a month as a minimum. A slippery grip will have a huge impact on where the ball goes; so invest£3-£8 to play your best tennis.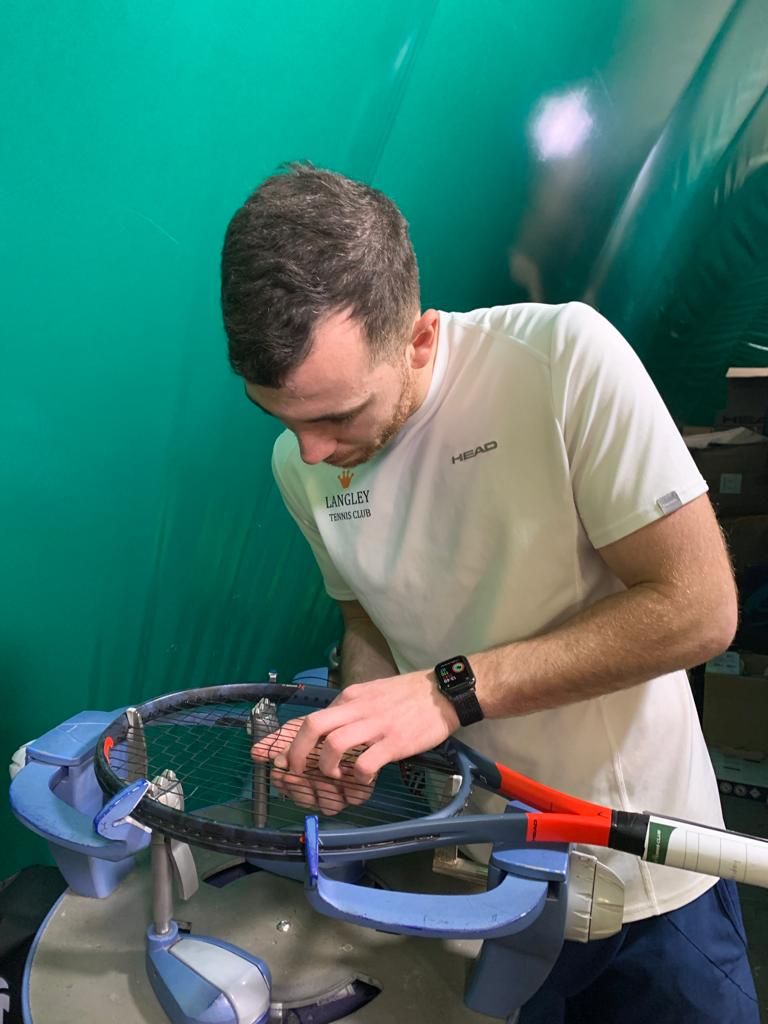 All club members receive 10% discount on purchases in the club pro shop.